ISO Pros of Massachusetts Provides a Variety of Different Standards

Herewith us at IQC the ISO Pros of Massachusetts, you will never see and experience a shortage in all of the ISO standards we're capable of helping you with. As a matter of fact, here's the complete list of all the ISO standards you can entrust to us.
Not only that, but this list also contains the entirety of the auditing services that we are experts and professionals in!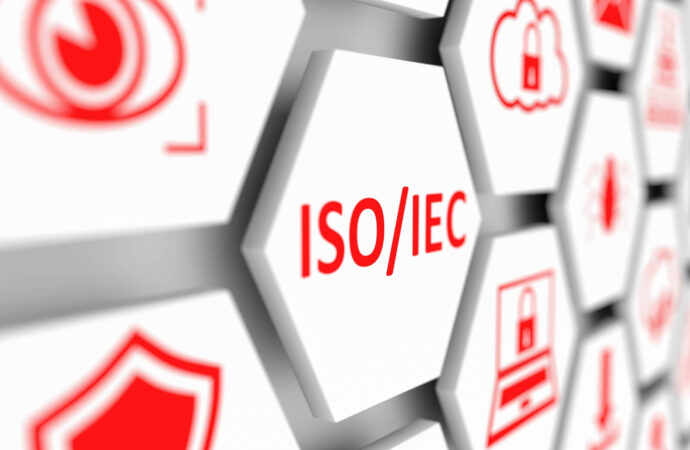 Aerospace AS9101
This particular standard is the list of all the auditing requirements for businesses and organizations part of the aviation, space, and defense (ASD) industries; it's used by certification and auditing bodies.
Aerospace AS9102
AS9102, also known as FAI or the First Article Inspection, is the standard that all manufacturing organizations in the ASD industry undergo to see and evaluate a product or a component overall.
Anti-Bribery ISO 37001
Basically, the ISO 37001 or the Anti-Bribery standard is the standard that's going to help and assist a company avoid any type of bribery, as well as any form of corruption within the company or the organization.
Asset Management or ISO 55001
ISO 55001 or the asset management standard is the standard that's all for the assistance of how a business can prolong business assets' life expectancies and life cycles.
Automotive Core Tools
The five (5) automotive core tools are the tools that are used and needed by automotive-related businesses and organizations whenever they're releasing a product or a service. They include, but are not limited to:
Body Armor or BA 9000
The body armor standard, or the BA 9000, is the standard that is meant and designed for businesses and organizations that are part of the industry that designs, builds, assembles, and distributes body armor.
Counterfeits AS6081
AS6081 or the counterfeits ISO standard is the set of guidelines and practices businesses and organizations can have so that they can avoid knockoffs, fakes, and counterfeits – it's leaning more to the electronics industry.
Energy ISO 50001 and SEP
The energy ISO or the ISO 50001 is the specific standard that aims for the overall development of how a business or a company conserves and preserves energy.
Ethical Sourcing or SQFI
This particular standard is meant and designed to verify if certain goods, products, and commodities came from ethical or "the right" sources.
Facility Management or ISO 41001
ISO 41001 or the facility management ISO is the standard specific to businesses in the facility management sector to ensure if their procedures and processes are etched and matched to the goals and objectives they have.
Food Safety Modernization Act (FSMA)
The FSMA is an act that's designed to assess the food and the consumables of businesses and organizations to prevent and avoid illnesses that are food borne; it can be contamination, decay, etc.
Food Safety or ISO 22000
This is an international standard that's aimed at defining the food safety management system or FSMS of businesses and organizations in the food or supply chain.
Sustainable Forestry Initiative (SFI)
The SFI or the Sustainable Forestry Initiative is a program that's known to be a complete set of principles, performance measures, and objectives to conserve trees, forests, and other forms of the landmass in the environment.
Gluten-Free Certification or GFC
The GFC is the certification that's used to prove that a certain product does not contain Gluten – so, if it passes the GFC certification, it's safe-to-consume!
ITAR or International Traffic in Arms Regulations
The ITAR or the International Traffic in Arms Regulations is a compliance that is aimed at controlling and monitoring the transportation, sale, as well as distribution of firearms and other related articles.
Laboratory Accreditation or ISO 17025
The ISO 17025 is the standard that's used to measure and assess the competence and ability of laboratories – and it's also used to implement a Quality Management System or a QMS.
Packaging or ISO 15378
ISO 15378 is the worldly-known standard that helps you comply with legal requirements for medical and pharmaceutical materials for packing.
Responsible Care or RC 14001
RC 14001 or the Responsible Care standard is the standard that's initiated by the ACC or the American Chemistry Council that is aimed at improving the health, safety, and security of the environment.
Supply Chain or ISO 28000
Are you part of a supply chain? If yes, then being ISO 28000 certified can be what you've always been looking for! It's a two-edged sword – it helps and assists your business or your company and it keeps you safe from all incompetent organizations.
Telecommunications or TL 9000
TL 9000, or the telecommunications standard is an industry-specific standard for the purpose of establishing a QMS within the sector or the industry.
Audit Management Systems or ISO 19011
It's the standard that is meant for the use of auditing and certification bodies – it contains a list of the best practices auditing bodies can perform!
Outsourced Internal Auditing
Outsourced internal audits are audits that are asked by a company or an organization from a third-party auditor to assess where they are versus where they want to be in the state of certification
Virtual Internal Audits
A virtual internal audit is a type of audit that's focused on conducting an audit while the auditor is away from the location or the site.
Second Party Audits
Whether you're a business or a supplier – or if you're a client, you can perform a second-party audit to see if the second-party entity is sufficient in meeting your needs.
Supplier Audits
Supplier audits are the audits that you can perform and take to know whether or not your supplier is following and is abiding by the rules and regulations stated in the contract.
Supplier Evaluation
It's a type of process that refers to the assessment and the approval of suppliers through both qualitative and quantitative checks and assessments.
Compliance Audits
A compliance audit is a type of audit that you can perform to see, check, and assess if a business or a company is abiding by legal rules and regulations that are formed and assembled by the government or the state.
Pre-Assessment Audits
You can take a pre-assessment audit to see if what you're practicing and implementing is already enough for you to attain certification.
Documentation or Desk Audits
This is the type of audit that would align the salary and wage of an employee within a company to see if it still fits the description and the pay.
So, if you ever find yourself in need of an ISO certified company and your business or your organization is here in Massachusetts – whether you're in Cambridge, Springfield, Sutton – or Westford, you'll never be able to find any shortage of skill here with us at IQC the ISO Pros of Massachusetts.
You can dial our hotline, you can send our email. Alternatively, you can also fill out and accomplish the contact form that we have on our website – by doing so, we will grant and send you a free estimate!
Work with the best and experience the highest level of ISO registration and accreditation wherever you are in Massachusetts!
IQC The ISO Pros of Massachusetts can help you implement, train on, consult, and have your company and/or organization certified on the following ISO Certifications:
If you want to enjoy the above-listed benefits, contact IQC the ISO Pros of Massachusetts, now. Our services are accessible in all of the below-mentioned cities: